I am honoured to pass this award to: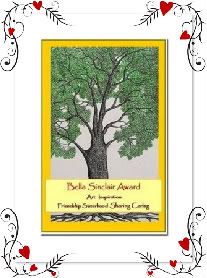 Early today, I decided to check my blogs...and have been gobsmacked to find Silver's
Bella Sinclair Award
passed on to me and few other fellow bloggers.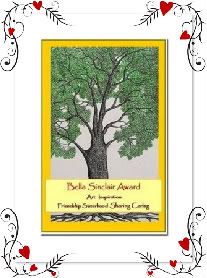 I don't know what made me deserve to be conferred with this Award. But I am truly honoured and humbled by such warm and sweet token from this very sweet Lady named
Silver
.
I will certainly circulate this Award to whom it is due. Actually, there are many countless of them out there. It's nice to create this fantastic kind of encouragement.
Thank you
Silver
Deborah
and
Ces